Group Policy
Here at Écluse, we strive to give our guests our memorable and personal "Écluse Experience," therefore reservations are rquired for groups of 7-10 people.
To give your group the time and attention they deserve, we schedule groups of this size at 10 or 10:30am before our tasting room opens.
Tasting appointments must be made in advance and we are unable to accommodate groups larger than 10.
To schedule a tasting group reservation, please call 805-238-4999.
Dog Friendly: We are very dog friendly here at Écluse and always welcome our four-legged friends in the tasting room however we do ask that dogs are on leash at all times during your visit. We look forward to seeing you and your four-legged friends soon!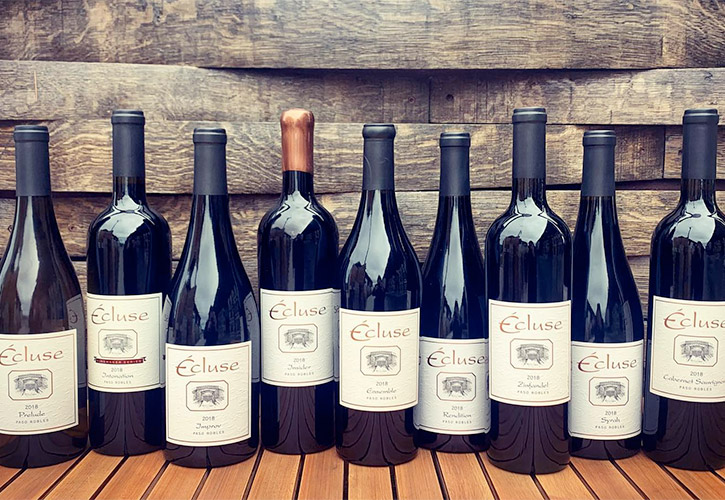 Thanks and we look forward to welcoming you into our tasting room!
Cheers!
Your Écluse Team,
Steve, Pam, Kelly, Anthony, Morgan, Maddie, Martha & Sue