Atascadero Lakeside Wine Fest
June 24, 2023
4-8pm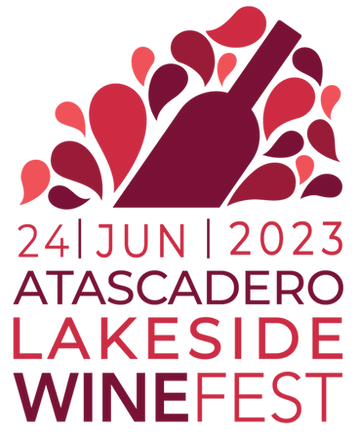 We're excited to pour at the 2023 Atascadero Lakeside Wine Festival!
Atascadero Lake Wine Festival
Atascadero Lakeside Park
9305 Pismo Ave
Atascadero, CA 93422
The Atascadero Lakeside Wine festival is a showcase of premier wineries from the central coast and beyond. Now celebrating it's 26th year, the Atascadero Wine Fest boasts over 100 wines from more than 50 wineries, breweries, food purveyors, and art exhibitors for attendees to enjoy while relaxing at the sun kissed, lakeside location. Attendees may bring a blanket, and a low-back chair to enjoy the afternoon. Live music and other WOW factor activities will fill the park for a spectacular WineFest experience. A "roar-and-pour" will put folks up close and personal with zoo animals as they taste wines within the Charles Paddock Zoo, the only zoo on the Central Coast. A portion of event proceeds will help benefit the Charles Paddock Zoo.
Click here for tickets & more information!
We look forward to seeing you there!